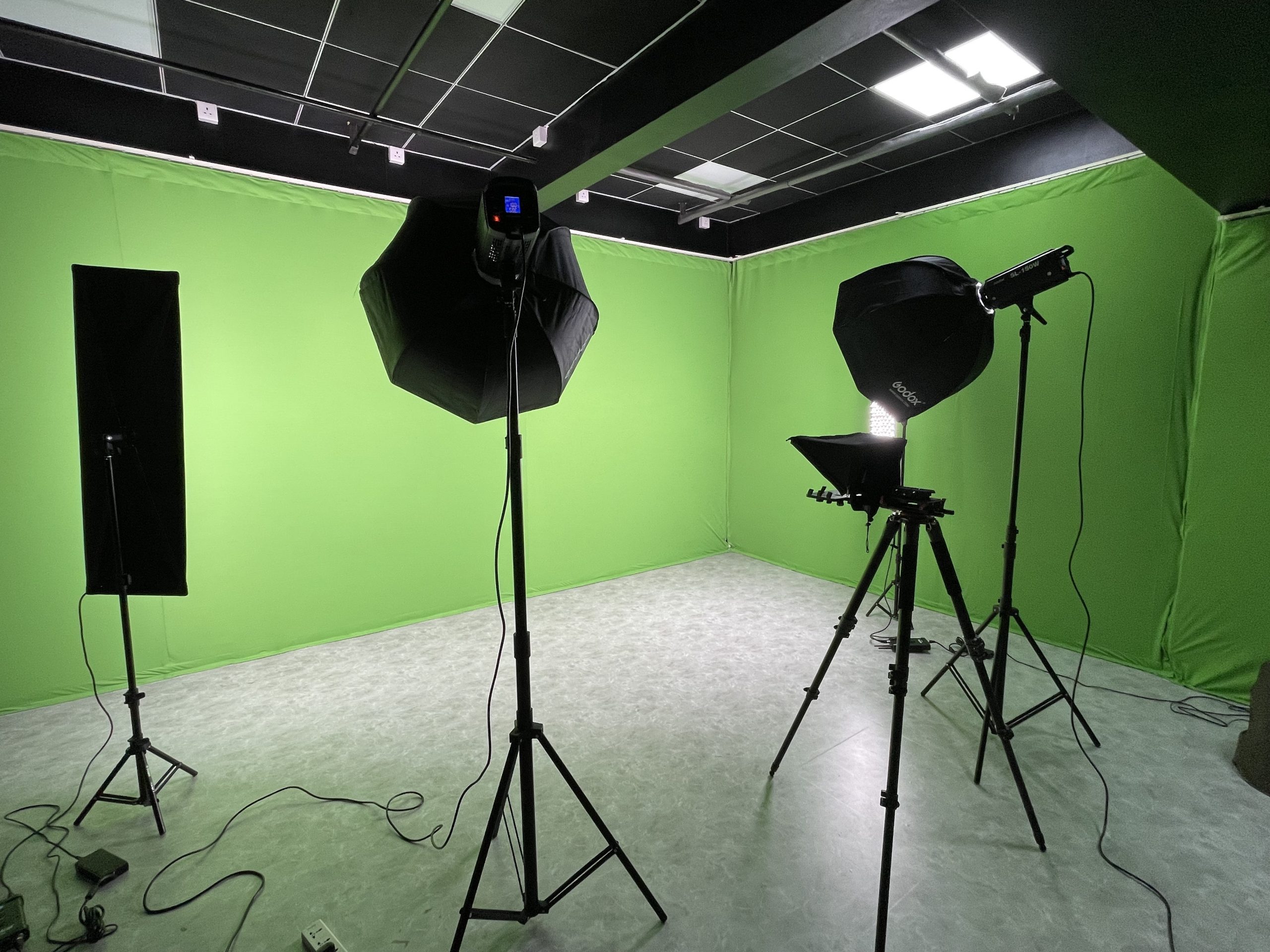 Our Green Screen Studio rent in Pune puts your online event or broadcast production closer to your audience. Of sure, it's safe. The theater is directed by a different control booth. Employees, speakers, attendees, & customers can always function within 1.5 metres of one another. The confidence that everything is up to date retains all energy & focus on the event itself. Make your squad & family the winners.
Our abilities & understanding ensure that chroma key productions are simple & enjoyable. When a previous background is removed & a new, usually virtual one is substituted, it might be a little terrifying. Because of resources, expertise, & experience available, each green screen project may be completely accomplished in studio. Make use of our lighting, advice, & unrivalled green screen experience.
Our Green Screen Studio allows you to transfer your audience to any location you can imagine. Your virtual event will reach the intended audience thanks to the full power of Mixed Reality. In a technique that enables you to amuse, enlighten, and engage your audience as much as possible. We design the software in-house to assure the best quality. Our team of creative people and technologists will work with you from start to finish, from conception to broadcast. We rent out our big studio, which is well-equipped and nicely decorated. We provide Wi-Fi and a variety of equipment to help you with your photography and video production projects and workshops.
Advantage of renting our studio
Green screens are the best way to show off your ability to the rest of the world. Anybody may create a simple movie and add a background as needed, but if you want to stand out in a crowd, create videos that are unique. utilising a number of visual effects available throughout the editing process You may exhibit your creativity by utilising your imagination as paint throughout the flicks.
The physical immensity of the Green Screen Studio screen is the first thing you'll notice: 22 feet wide, 38 feet long, and 10 feet high. The fact that this makes it Bangalore's Largest green screen studio isn't really that intriguing.
What we like about it is that it shows you all of our studio's potential. The studio is created in CYC: 'U' Shaped Green Screen Infinity Cove (May be repainted white or any other colour) so that it can be easily integrated into your visual branding. Logos and colours should be included in your business brand. Virtual presentation displays enhance your message and provide your audience with unprecedented visual experiences.
Studio walls wrapped in many layers of soundproofing material give excellent noise separation. In the 3D Augmented Reality scenario, the simulated and studio cameras can also be connected together. For the best visual fireworks experience. In contrast to other sets, a green screen may be relocated from one area to another. Hence, if you don't like the location where the green screen is set up, it won't take much time or effort to move it. This guarantees that you can concentrate on your work.