The Chroma key is a methodology for placing a solid colour behind a subject or environment.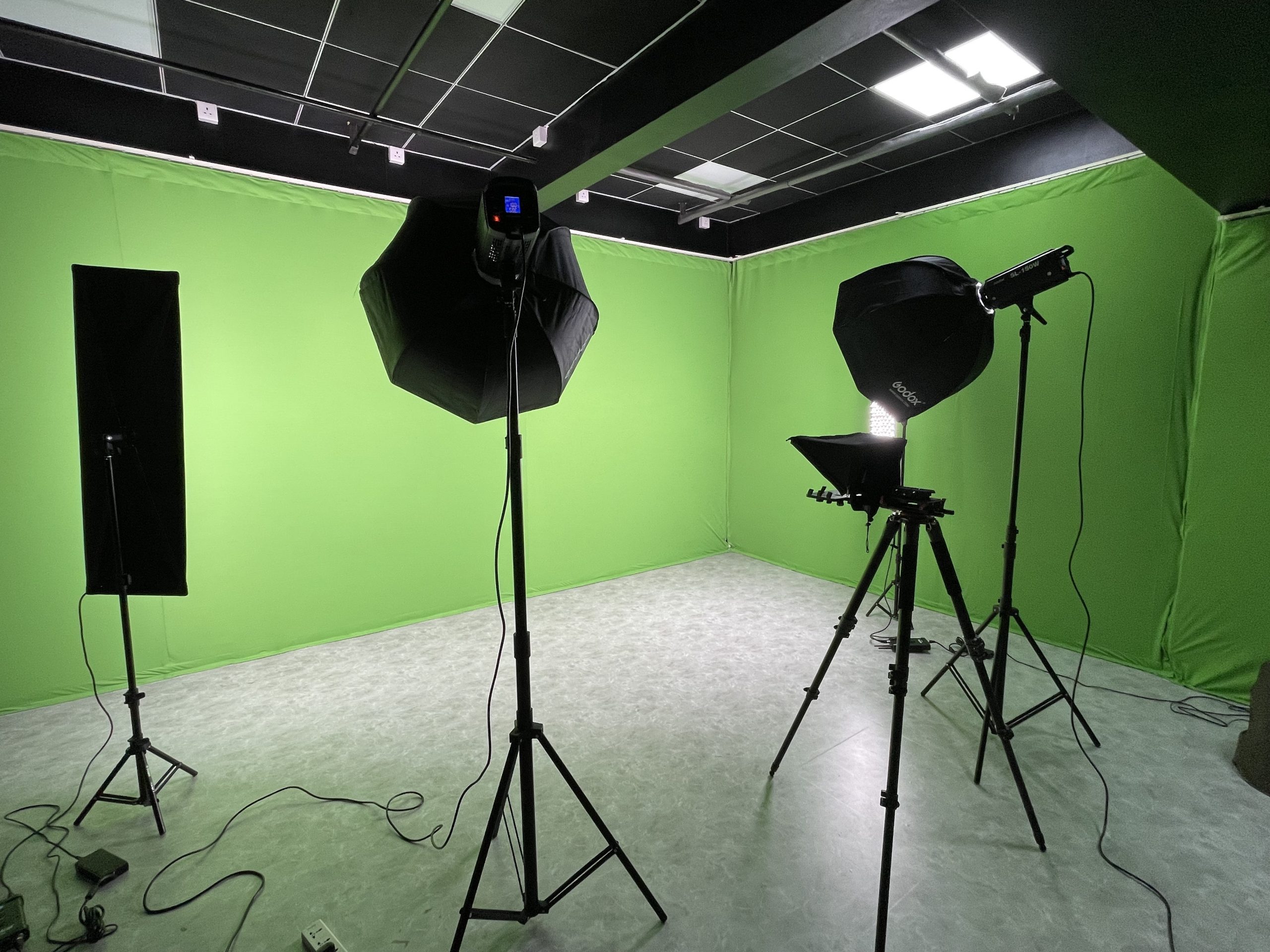 Chroma key is a method of employing a solid colour behind a subject or scene & then changing that solid colour with additional visual effects, background images, or colour separation after fact. Green screen overlays gifs are another amusing option. Another name for the chroma key method is "keying" or "keying out."
At Chroma Set up, our skills & knowledge guarantee that chroma key productions are easy & pleasant. When a prior background is gone & new, typically virtual one is put in its place, it may occasionally be a touch frightening. Each green screen project may be perfectly realized in studio, thanks to tools, knowledge, & experience available. Make use of our lighting, our opinions, & our unmatched green screen knowledge.
What Are The Advantages Of A Renting Chroma Studio?
Clarity: Audio is less powerful than visuals. It is simpler to communicate using images. For instance, it is impossible to describe verbally any complicated subject containing schematics or circuits. Green screens make it possible to create videos that are clear and that help the audience comprehend the subject matter, which is highly valued since it gives the audience knowledge about a subject that they were previously unable to grasp.
Creativity: The finest approach to showcasing your talent to the world is using green screens. Anybody may make a simple video & add a background to it as needed, but if you intend to stand out in a crowd, make films that are distinctive. employing a variety of visual effects accessible during the editing process Throughout the films, you may express your creativity by using your imagination as paint.
Flexibility: A green screen gives you versatility since you may add any desired area while generating material in one spot rather than relocating the set it to several sites. All you need to do is learn about the sophisticated effects and acquire the necessary expertise to put them to use.
Branding: By using green screens, one can use a logo that has a variety of colours and textures to make it appear professional and always promote your business to the public. Green screens let you edit films by changing any backdrop scenery or pictures. So, your efforts to create quality material are not in vain.
Budget: Green screens are particularly cost-effective since they eliminate the need for several locations, lodging, travel fees, and the renting of various facilities needed to shoot a movie. The same expert videos may be made without spending more money. You only need to make one investment in a green screen and have the necessary expertise to be all set.
Time-saving: As was already mentioned, using a green screen eliminates the need to visit multiple locations to find the ideal setting for a video. Instead, you can use this time for editing, brainstorming ideas for new content, figuring out how to impress your audience, and making any necessary adjustments to your content to make it more impressive.
Consistency: If you were to visit a completely new city to make a video, and it starts to pour. That hurts since you are squandering not just your trip costs but also valuable time. The green screen serves as a solution to all these issues since it allows you to continue shooting films and images while blocking out ambient light at a studio location without worrying about the weather.
Portability: A green screen may be moved from one location to another, unlike other sets. So, it will not take much time or effort to transfer the green screen to another area if you do not like the one where it is set up. This ensures that you can maintain your attention on your task.
Professionalism: While green screen produces clear, clean movies, and when you have the necessary knowledge, the product will be exactly what you had in mind, you cannot, under any circumstances, compromise on the quality of your job.
Long-term usability: green screen enables you to alter the corporate branding as necessary. Videos can be produced in advance and used later, or the same video can be used and modified.
End Note
Chroma Studio on rent in Pune provides with the Chroma key which is a technique for using a solid colour in behind subject or scene that may later be changed with visual effects, ambient pictures, or colour separation. Clarity, originality, adaptability, branding, & editing are all possible. Green screens are long-lasting, professional, consistent, portable, cost-efficient, & time-saving.