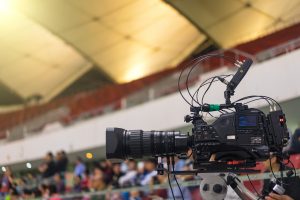 Production of event films, such as those for conferences, concerts, & other special programs, entails the necessary preparation, hiring of the right crew & equipment, filming, & editing thereafter.
After your event, event films may be utilized for a number of things, typically being used in marketing, advertising, training, & even hiring initiatives. In order to guarantee that all relevant material is recorded & that the finished movie effectively conveys your message, producing event videos involves a lot of time, comprehension, & important organization. It is advised that you work with an event announcement video production team to help you with the process.
Comprises the necessary preparation, equipment acquisition, crew coordination, filming, & post-production editing of event movies that depict conferences, concerts, corporate events, or other special programs. The process of creating an event video usually entails a number of phases & practical solutions which make your event look just as wonderful on film as it did in real life as in-person as the event itself.
You can use event video production to achieve great results with your business by
Spreading the word about your brand.
Serving your target audience.
Helping you achieve your marketing objectives.
Supplying material in a format that can easily be utilized.
Representing a special approach to achieve sales copy that can't be done any other way.
Providing a complete marketing, advertising, and hiring tool.
Budgeting to the fullest.
Increasing audience involvement.
Gaining a large following that would prefer to watch a video rather than read a blog article.
Below are the top justifications for thinking about event photography for your company:
Boost the reputation of your company's brand: Videography is a flexible and imaginative medium that may communicate your brand's personality to potential customers and future workers, as well as your company's values and culture. Video is incredibly marketable in the highly mobile world of today. All your marketing platforms, including social media, should make advantage of it.
Use the event video in your next marketing materials: It will be much simpler to promote your future events if you have a ready-made film from a prior occasion. When you host an event, take benefit of the chance to record it on camera so you may utilize it to attract people to subsequent events.
Use your event video to attract attendees: Corporate event films are fantastic since they can be utilized successfully throughout the whole event marketing process. Also, as part of the post-event engagement plan to keep your guests involved after they have left the event, you should consider using interest and excitement generation before events.
Professional video conveys a narrative: A corporate video presentation provides an opportunity to convey a narrative as well as to show off. Here is your chance to showcase your good abilities in a video, market your business, and highlight its expertise and offerings./li>
The caliber of the video speaks to the caliber of your company: If the film is unprofessional, it conveys to viewers and rivals that Your business is also unprofessional. Employ a professional videographer who can create an interesting, succinct video in high definition with properly produced sound to uphold your high standards.
Expert video editors edit videos effectively: The editing of the video is also of a high caliber. If you have a nice camera, you might be able to live with filming the movie yourself, but editing it will still be difficult. Professional editors can effortlessly edit your film to make it appear fantastic despite the high degree of talent required, relieving you of the burden.
Professionals do tasks promptly: Ultimately, experienced videographers finish their assignment on schedule. The last element you need with the daily pressures of operating a business is a video that has not been finished and is over its due date. Your video will be shot and edited by a responsible expert by the due date.